Interactive electronic boards for any application
---
…
Residential Buildings:
to display various announcements to the tenants
Corporate sector:
great replacement for outdated old style paper announcements
Office lobbies:
directory listings, welcome messages, directions
Cafe and Restaurants:
to display restaurant menu at the window
Manufacturing facilities:
safety warnings and frequently changing messages
Public places:
schedules, directions, great way to draw visitors attention
Customer interaction:
Touch-screen feedback collection systems
Retail:
space-efficient and attractive advertising of the product and sales events
Education sector:
Schools, libraries, colleges, universities
Mobile:
our real-time cellular systems can be mounted in a vehicle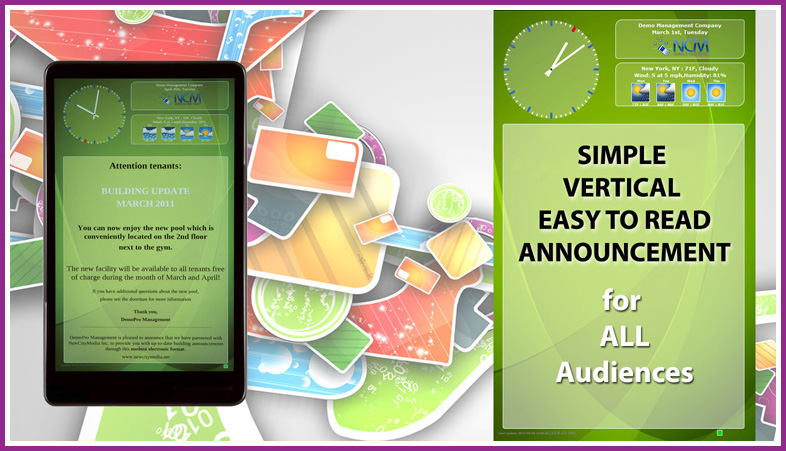 Our electronic boards are used almost everywhere: schools, hospitals, offices, residental buildings and more. Our boards are very flexible in functionality and provide many features.
Electronic Bulletin Boards
Universities and other educational facilities
…
How It Works
Lear more about our product and how works. See what you can do with it…
Product
Find out if this product will make most sense for you and where it is generally applied
For Partners
Interested in becoming our partner, installer or reseller ?
May 16, 2013